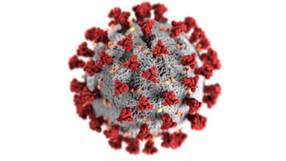 The Club will be guided by advice from NSW Health in what is a constantly changing environment. Whilst all official functions are still cancelled, we will start to allow new visitors in limited numbers and on specific weekends. This gradual and controlled re-opening is due to commence in November.
We appreciate the patience and understanding of new visitors (some of whom have been waiting since March) - but we will continue to do what we believe is best for the safety of both members and visitors alike. We will be contacting those who have filled out Visitor Applications to advise on possible visit dates.
WHO CAN VISIT KIATA
If you have cold or flu-like symptoms please do not attend Kiata. You will be asked to leave immediately.
The club is still open to All Members.
New Visitors will only be allowed in a controlled way on specific weekends
Members guests will be accepted via the usual channels
Regular and repeat visitors will be accepted via usual channels
EVERYONE COMING ON-SITE IS TO SIGN-IN AT THE CLUBHOUSE
ALL CURRENT OFFICIAL FUNCTIONS HAVE BEEN CANCELLED OR POSTPONED AT LEAST TILL CHRISTMAS (Including Karaoke)
SITEHOLDERS & CLUBHOUSE – social distancing rules are still to be complied with as per NSW health regulations. Currently 20 attendees at site-holders and 47 in the clubhouse. Any groups using the clubhouse for spontaneous social activities must appoint a "Covid Marshall" who will be responsible to ensure compliance with whatever the current regulations are as determined by the NSW Dept. of Health.
SPA – 3 couples Maximum
Extract from NSW Gov. Website
KEEPING RECORDS
Where a person is required to record contact details under the current public health order, the person must:
record and keep the name and contact details (either a phone number or email address) and time of entry of every person including staff, customers (unless only collecting takeaway) and contractors, entering their premises for a period of at least 28 days
ensure the information recorded is stored confidentially and securely and only used for the purpose of tracing COVID-19 infections
on request, provide the information to the Chief Health Officer as soon as practicable and not later than 12 hours after the request is made.
Breach of orders made under the Public Health Act 2010 is a criminal offence and attracts heavy penalties.
In the case of an individual, the maximum penalty is $11,000, or imprisonment for 6 months, or both and a further $5500 penalty may apply for each day the offence continues. The NSW Police may also issue on-the-spot fines of $1000 for an offence.
In the case of any corporation, the maximum penalty is $55,000 and a further $27,500 penalty may apply for each day the offence continues.